CTV gives a Smash preview
Industry members weigh in on the use of digital and social media to promote the new series.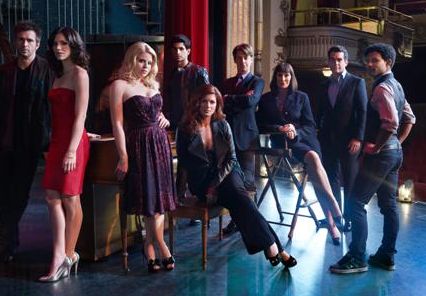 CTV is planning to use media fragmentation to its advantage in a first-time initiative that has the Bell Media-owned channel giving viewers a multi-platform sneak-peak at the pilot episode of its newest musical drama, Smash, over the three-day Super Bowl weekend before it officially premieres on CTV Monday Feb. 6 at 10 p.m.
From Feb. 3 to Feb. 5 at midnight, Canadians will be given access to advanced screenings of the first episode on CTV.ca, on the CTV iPad App (or Bell Mobile TV App), on CTV Mobile, on Bell Fibe TV on Demand, Rogers on Demand and Shaw on Demand as well as on Bell Satellite TV (both HD and SD channels).
Phil King, president, programming and sports, CTV said in a statement that the pre-screening is the perfect vehicle to create buzz for the new show, adding that the channel scheduled to promote it "during one of the most-watched weekends of the year, allowing us to sample this fantastic new series to as wide an audience as possible, just before its television debut."
During the weekend screenings, the channel will be asking viewers to cast votes for their favourite Smash Marilyn character, Ivy or Karen via Twitter as well as to tweet #TeamIvy or #TeamKaren for the chance to win exclusive prize packs.
Scott Henderson, VP of communications at Bell Media tells MiC the promotional plan for Smash is part of Bell Media's strategy of driving traffic to TV using its other platforms.
"Enablement of TV is paramount to our digital execution," he says. "Along with catch-up viewing and related extras for our television programs, we are always looking at innovative ways to drive audience engagement across all our digital platforms."
MiC asked Scott Atkinson, director of digital solutions, Media Experts, for his thoughts on the effort. He says this promotion from Bell Media is the latest example of broadcasters looking for new ways to multiply viewers using social media and online viewing.
"The pre-screenings are not going to be subtractive from broadcast, it's going to be additive because it brings people into the loop earlier on and allows them to catch [the show when] they want," he says.
Chris Walton, senior broadcast negotiator at Media Experts agrees, saying that one day, "every show will be cross-platform, not just in the way it is produced, but in the way that it is sold by media partners."
"If you're buying television space, you're not only going to get ads on that screen, but you'll also have an online and tablet screen buy," he says.
A trend that Atkinson and Walton see continuing to crop up in the future is that of online shows going to television, such as Sanctuary which now airs on Space.
Walton believes that it will evolve even further with the increase of popular actors, writers and directors using their following in social media to allow viewers to have a say in how the show will pan out.
"Social media will allow people to be interactive and also allow them to have input in the show," he says. "They're going to be online after the show, answering questions [from viewers]. We're going to see more broadcasters investing in people that are willing to become available to the audiences of their shows."
Sponsorship spots on the pre-release screenings are sold-out, but there are opportunities for clients throughout the season of Smash, according to a Bell Media representative.