Google exec on the "how" of going mobile
Jesse Haines talks at Ad Week about the shift in mindset that needs to happen in the mobile space.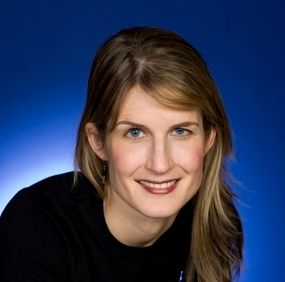 With mobile penetration in Canada at 77% and one in three Canadians walking around with a smartphone, Jesse Haines, group marketing manager, Google Mobile Ads, says 2012 is the year to change the question around mobile from why brands should be playing in the space, to how do they get there?
One of the main points Haines addressed during her Advertising Week discussion was the idea of the "non-line" world, the reality that the advent of mobile created which bridges the offline and online environments.
"Five years ago there was the online world, which involved sitting at your computer, plugging in and being online, and the offline world, which was going into the world and having an in-store experience," she says. "Mobile actually brought those worlds together in a way that transforms the way we think about marketing and business overall."
Haines used the example of Tesco's virtual grocery stores in South Korea which allowed consumers to scan QR codes beneath photos of food and have them delivered right to their doors.
But before brands get into grand executions, Haines stressed the importance of getting the basics down first.
"The first step in 2012 is creating a mobile-optimized website," she says. "This is one that everyone can relate to because we have all had the experience of going to a site on our phone, clicking on the link and going through to a site that is torturous. Links too small, buttons which are impossible to use, images and videos that don't load. These things are frustrating and bad for business. Forty percent of users who go to a mobile unfriendly site are more likely to go to a competitor's website after that experience."
Lastly, Haines said media agencies need to recognize the importance of getting brand messages out across multiple screens, citing a study done in partnership with Nielsen which said advertisement recall increased the more screens a consumer saw the ad on.
"We learned that in the group exposed to TV alone, 50% of respondents attributed the ad to the brand, but for groups who saw it across all four screens brand recall jumped to 74%," she says. "It drove home the importance of getting the message to consumers across all four screens (TV, online, mobile and tablet)."