Shaw orders up another course of Recipe to Riches
The Food Network Canada reality series has been greenlit for a second season.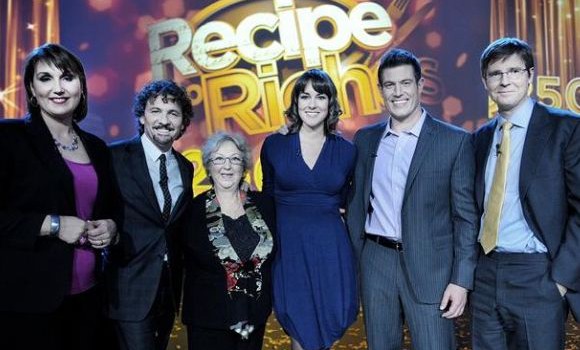 Following a successful first season that saw "G-lo" become something of a household name, Shaw Media confirmed today that Recipe to Riches will be back for a second season in fall 2012.
The competition-based reality series is produced by Toronto-based Temple Street Productions and aired on Food Network Canada last fall.
The series sees contestants compete against one another in seven food categories for the chance to see their recipe developed into an on-shelf President's Choice product available at Loblaw grocery stores within days of the episode airing. The grand prize winner receives $250,000 and a permanent place on the shelf.
A casting call went out today, alongside the announcement of the second season.
The first season saw 82-year-old Glo "G-lo" McNeill take the top prize with her Luscious Lemon Pudding in a heart-warming finale.
Loblaw is once again on board as a sponsor for the series.
Photo: Recipe to Riches season finale: judges Dana McCauley and Tony Chapman, winner Glo McNeill, judge Laura Calder, host Jesse Palmer and guest judge Galen G. Weston
From Playback Daily