New sponsors for Toronto Fashion Week
World MasterCard and Maybelline have signed on, beginning with the Fall/Winter 2012 collections this March.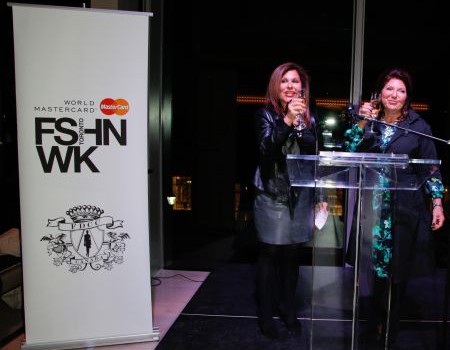 Toronto Fashion Week has new sponsors, with World MasterCard and Maybelline both signing on this week.
World MasterCard has taken over the title sponsorship from LG, remaining the week World MasterCard Fashion Week beginning with the Fall/Winter 2012 collections being presented this March 12 to 17 at David Pecaut Square in Toronto.
MasterCard will also continue its Stylicity retail program during Fashion Week, bringing high fashion to everyday consumers through partnerships with businesses and restaurants to provide unique experiences and discounts.
"World MasterCard Fashion Week is one of the world's most anticipated fashion events bringing together established names, emerging designers and luxury brands," said Betty DeVita, president of MasterCard Canada, in a release. "Fashion is a key element of our Priceless Toronto and global Priceless Cities initiative."
Maybelline comes on board as the makeup sponsor, signing a three-year deal also beginning this March, which will include promotions and digital initiatives, according to a release.
Photo: Left to Right:  Betty DeVita, president of MasterCard Canada and Robin Kay, president of the Fashion Design Council of Canada (FDCC) seen here unveiling the new title sponsor and creative for World MasterCard Fashion Week on Wednesday night at the Royal Conservatory.