The Genie Awards launch campaign
The awards organization launches its largest-ever campaign to draw viewers to the show.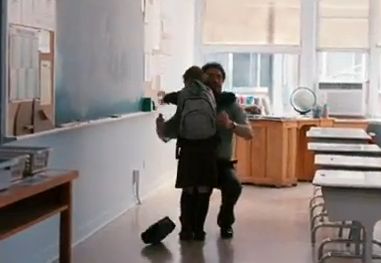 With three Canadian films currently in theatres (Monsieur Lazhar, A Dangerous Method and Cafe de Flore), and Monsieur Lazhar nominated for an Oscar, the Academy of Canadian Cinema and Television which produce the Genie Awards wanted to draw attention to its March broadcast with a campaign running in Cineplex and Landmark theatres across Canada.
With creative by Endeavour Marketing, the ad, made in English and French, features clips from Canadian films released in 2011 pieced together around the concept of generating love for Canadian cinema, Helga Stephenson, interim CEO, Academy of Canadian Cinema & Television, tells MiC.
"We wanted to reach out to more people because the broadcast will have familiar faces on it and we are trying to reach a larger audience. We got lucky with a vintage year for Canadian films," she says. "[The spot] breaks some of the normal thinking patterns around Canadian film because we made it sexy and warm."
Launching last Friday in theatres, the ads run until the March 8 broadcast of the Genie Awards at 8 p.m. on CBC, says Stephenson.
Targeting every Canadian, Suzan Ayscough, interim director of communications, marketing  and development at the Academy of Canadian Cinema & Television says the spot will also run online on the Genie Awards site as well as on the CBC leading up to the broadcast.