Rogers Media moves Louie C.K. comedy from Citytv to FX Canada
The second season of the FX Network's Louie will air on FX Canada after the rookie season bowed on Citytv.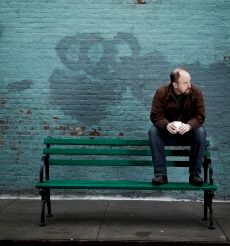 Rogers Media is shifting the second season of FX Network's Louie, the Louie C.K. sitcom, to FX Canada.
The rookie season of Louie aired on Citytv.
The American comedy about Louis C.K.'s everyday ordeals is more in the wheelhouse of the male-skewing FX Canada channel, which also snagged Russell Brand's upcoming late night talk show.
FX Canada launched earlier this year with U.S. scripted dramas like American Horror Story, Wilfred, The League, Lights Out, Terriers and Sons of Anarchy.
At the same time, Rogers Media isn't ruling out a return of Louie and its 14-episode second season to the Citytv schedule later this year.
In the near-term, Louie will bow on FX Canada on Feb. 9, and air Thursday nights at 10 p.m.
From Playback Daily