John Doyle's mid-season review
The Globe and Mail critic has high hopes for Touch and Smash moving into the winter season.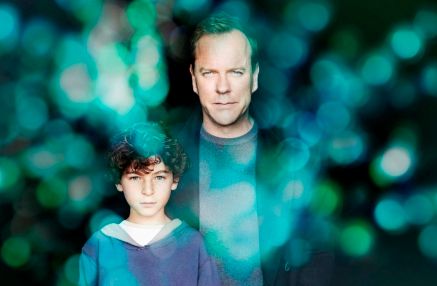 Globe and Mail television critic John Doyle met with industry folk yesterday at a Broadcast Research Council of Canada event in Toronto to give his thoughts and review of the season so far.
For the most part, Doyle gave the networks a pat on the back, although he did emphasize that going forward, broadcasters should keep an eye on the health of the economy in relation to the shows that fill their top slots.
"An important way to look at this television season is to look at it in the context of the times we live in," he says. "We are in a recession, one that is probably worse in many parts of the US than it is here. I think that some of the things about this television season can be explained by anchoring everything in that political and economical context."
Doyle went back to an "off the cuff remark" made by the head of ABC, Paul Lee, when talking with him and other critics about the mid-season slate. Lee said the network is using the types of programming which were popular during the great depression of the 1930s, such as fairytale, horror and screwball comedy, to survive today's economic climate.
Looking at shows that have been hits so far, Doyle noted that the fairytale genre has been taken by Once Upon a Time, adding that networks didn't necessarily give it enough credit at the upfronts as it came off as complex, with a difficult target demo to pin down. The show airs Sunday nights at 8 p.m. on CTV.
"As it turned out it was just a traditional fairytale," he says. "And I think that is an example of the kind of escapism that does actually work in hard economic times, just as it worked back in the 1930s."
Doyle has high hopes for the new Kiefer Sutherland drama Touch, a somewhat paranormal story of a father and his autistic son trying to communicate through codes, which he says will be appealing as a fantasy show that tugs on the heartstrings of viewers. The show premieres on Global on Monday, March 19 at 9 p.m.
He also believes that the Broadway drama Smash will be a hit with viewers especially as it gets a boost from this weekend's Super Bowl preview. The show premieres next Monday at 10 p.m. on CTV.
A couple shows that might not do as well as hoped, says Doyle are the Ashley Judd drama Missing, which premieres Thursday March 15 and the southern US-based Good Christian Belles which hits the airwaves on Sunday March 4 at 10 p.m. He says a good majority of the Ashley Judd series is set in Europe and the southern show is very specific to a certain part of the US, which viewers might not be able to relate to.