Zoom Media shows students where to go
The OOH company launched a mirrored restaurant campaign for a Quebec law firm which put the target audience in the ad.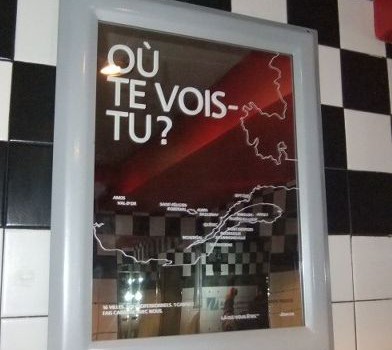 Quebec-based law firm Cain Lamarre Casgrain Wells came to Zoom Media because it wanted to recruit its target of students aged 18 to 24 where they hang out, in restaurants, cafes and bars.
Pierre Masse-Ferland, operations and member services manager at Zoom Media, tells MiC the law firm wanted to reach its target directly. So, the OOH company put mirrors on its posters with a map of Quebec, the law firm's logo and locations and the tagline "Where Do you See Yourself?"
"The client was very excited about the ads," he says. "Sometimes people see lawyers as very strict and reserved and this puts them out apart from the other companies in Quebec."
The ads run in various locations across Quebec until Feb. 12.