The Shopping Channel roams with Travelocity
In celebration of its 25th anniversary, the Rogers Media-owned channel has partnered with the travel co to get viewers hunting for on-air and online gnomes.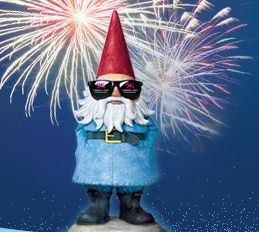 The Shopping Channel is celebrating 25 years of home shopping with a campaign that has viewers on the lookout for the Travelocity gnomes.
For the month of February, viewers are asked to spot the "Roaming Gnome" on its TV channel and website for the chance to win one of 25 cruises for two to the Caribbean as well as a one-night stay in Tampa, Florida courtesy of Travelocity.ca. To compete, viewers must know what time and date they saw five different gnomes.
Michael Leblanc, VP of marketing, The Shopping Channel, tells MiC that last year the channel celebrated by giving away 24 trips to Las Vegas, adding that this year's giveaway will see some of the channel hosts joining the prize winners on their trip.
"We do a lot of promotional events throughout the year," he says. "This just adds a layer of excitement to the channel and a level of engagement for our customers."
The campaign was created in-house and will be promoted through TV and radio spots as well as print ads across Rogers Media platforms, says Leblanc.