Astral Media posts higher Q1 earnings despite economic headwinds
The Canadian broadcaster posted improved TV subscriber and ad revenue, even as its radio revenue was down slightly.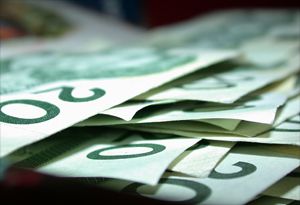 Despite a soft advertising market due to economic uncertainty, Astral Media on Thursday saw its first quarter revenue and earnings grow slightly.
Montreal-based Astral posted a profit for the three months to Nov. 30 up 5% to $55.8 million, on overall revenue up 2% to $271.1 million.
The revenue gain was due mostly to TV subscriber revenue rising 3% to $112.9 million.
Overall TV revenue from Astral's specialty and pay TV channels was up to $153.5 million, against a year-earlier $149.6 million, while radio revenue was down slightly to $88.3 million, compared to $91.6 million in 2010.
And out-of-home revenue rose to $29.2 million, against a year-earlier $25.7 million.
Astral also reported that TV advertising revenue rose 1% to $40.5 million, while radio advertising revenue fell 4% to $88.3 million.
"Once again, our balanced asset mix and geographical footprint enabled us to display continued consolidated growth at all levels, achieved in spite of the challenging economic and advertising conditions in which we operate," Ian Greenberg, Astral Media president and CEO, said Thursday in a statement.
From Playback Daily