Super Bowl showdown
MiC asks Robin Hassan, VP of digital at Starcom, for her take on the game day ads.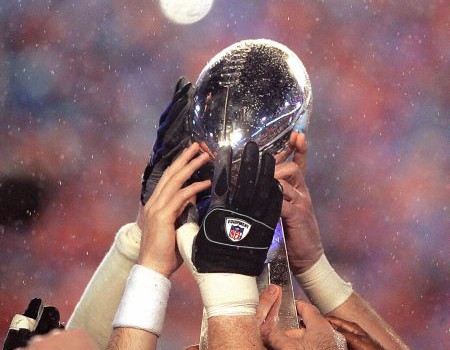 This year's Super Bowl was a more digital affair than ever before, with more spots being released online ahead of the big game in an attempt to garner social media hype. But anything can still happen on game day, so MiC asked Robin Hassan, VP of digital at Starcom, for her take on the Canadian ads, digital tie-ins and what she would like to see more of north of the border.
What were your favourite ads during the Canadian Super Bowl broadcast?
The first one was the Bud one that was leaked last Thursday. My friends who were in the room hadn't seen the longer version online yet so their reaction to the shorter version was really cool. From a social perspective it got a lot of pick-up. It was interesting to see when you look at Super Bowl content through social monitoring tools, hockey was coming up a lot.
The second was the Samsung Galaxy spot (placed by Starcom), which was directed by Bobby Farrelly, who has also directed There's Something About Mary and Dumb and Dumber. That was interesting, it was the finale to a series of commercials. It was also one that people in the room were jumping up and commenting on.
Who had the best social media tie-ins?
Both of those spots  had good social media tie-ins that asked viewers to go online for more content. There were some interesting social media tie-ins that were running in the US that unfortunately we didn't get here.
There was the Chevy Game Time app, which was a companion app to the Super Bowl itself. It had a contest, which was probably why it didn't play north of the border. There was also a Shazam app, which, when you opened it and had it running during the commercials, there would be special offers from Best Buy and Bud Light. During the half-time show you could get a free LMFAO download, they had a million of them available.
That kind of digital execution could be done here, but the challenge most marketers end up having is it is very expensive to do here. Plus, the US execution doesn't usually get worked out until late in the game.
Which other ads would you have liked to see play in Canada?
The M&M ad was pretty great, it got a lot of good reviews south of the border.  Also, right after that ad ran, both Snickers and Twix ran a promotion of it online in a tongue-in-cheek kind of way. The other one I thought was interesting was the Bud Light "Here We Go" ad, with a dog that fetches a beer every time it's called by its owner and it also had a great social media call to action.
Anything else you would have liked to see more of on the Canadian broadcast?
The other interesting thing is NBC did all this live-streaming and had companion experiences from a digital perspective, it would have been nice to see those come to Canada. I know Bell Media is working on companion apps for other sports they air, but it would be nice to see that for the Super Bowl too.