Super Bowl breaks records on CTV and RDS
The return of The Voice also gets a Super Sunday boost, earning 45% more viewers than its season one premiere.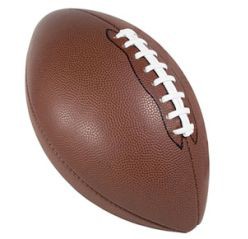 As it turns out, the real winner in Sunday's Super Bowl was Bell Media, which saw Giants vs. Patriots become the most-watched Bowl ever on Canadian TV.
Posting combined results from CTV and Quebec's RDS, Bell Media reported last night that an average of 8.15 million (2+) tuned in to both channels on Sunday night, according to BBM Canada numbers provided by Bell Media. Over seven million watched the game on CTV, while 865,000 watched on RDS.
The 2012 results come in 12% higher than 2011, which saw 7.3 million overall viewers on CTV and RDS combined, with 6.54 million on CTV and 754,000 on RDS.
The audience during the 2012 Super Bowl peaked during the halftime show, featuring Madonna, with an average of 10.3 million viewers watching.
According to BBM Canada results, the Super Bowl received a 65 share with adults 18 to 49, and 25 to 54. It also got a 69 share with men aged 25 to 54.
Following the New York Giants taking the Vince Lombardi trophy and beating the New England Patriots, the premiere of season two of The Voice brought in 2.4 million (2+) viewers on CTV, besting last year's premiere by 45%. The Voice now goes into its regular timeslot, Monday nights at 8 p.m. on CTV.
Ads for the 2012 Super Bowl were released online in advance more than in previous years, with brands including Budweiser releasing spots ahead of the game.