BBR stays as Loto-Quebec sponsorship AOR
The media co takes on media buying and planning duties for the Loto-Quebec sponsorship business.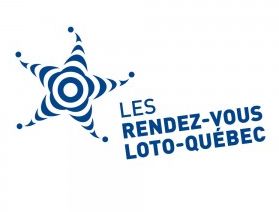 Following an agency review, Loto-Quebec announced that the incumbent, Montreal-based Bleublancrouge (BBR), will continue as corporate sponsorship AOR. It will also take on for the first time media buying and planning for that side of the brand's business.
"Loto-Quebec is one of the most prestigious corporate sponsors in Quebec," says Sébastien Fauré, senior associate/CEO, Bleublancrouge. "[The win] confirms our leadership in the sponsorship industry."
"We can say that our success today is directly linked to our partnership with Bleublancrouge," adds Lucie Lamoureux, corporate director of sponsorship and social commitment, Loto-Quebec. "They knew way before anyone else that sponsorship's success is not measured by logo exposure but by the capacity of a brand to make friends. When our relationship started they were asked to develop a concept for our sponsorship portfolio, but right from the start they've challenged us on our sponsorship mission. They pushed us further so that we could make a difference with our program."
Fauré says that BBR will continue to build on the brand's "Rendez-vous Loto-Quebec" platform, and push the envelope with regard to media innovation, corporate social responsibility and promotional product integration on behalf of the company.