Cineplex to install another 100 RealD 3D systems across its circuit
The Canadian exhibitor continues to digitize its circuit to offer 3D films and other digital attractions that command premium ticket prices.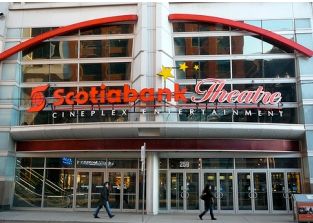 A digitizing Cineplex Entertainment is raising its bet on 3D movies and the premium ticket prices they bring by contracting with 3D technologies provider RealD for another 100 3D-enabled screens.
Cineplex already had 400 RealD systems at the end of 2011 and, after it gets to an expected 500 RealD screens by June 30, will have around 40% of its circuit able to screen 3D movies.
Cineplex also has a growing stable of Imax screens, so installing more RealD systems will enable the Canadian exhibition giant to show multiple 3D films at the same time as it offers cinemagoers the option of viewing Hollywood movies in an immersive environment.
"3D movies continue to be very popular with our guests. With more 3D content being released each year, this installation will ensure that we have enough 3D capable systems to satisfy all of our guests and ensure that multiple 3D movies can play in the theatre at the same time," Cineplex president and CEO Ellis Jacob explained in a statement.
The Canadian digital transition is key to the future of the domestic exhibitors like Cineplex and Empire Theaters as cinema-goers increasingly pay premium ticket prices to see 3D films and other digital attractions at the local multiplex.
From Playback Daily