Nissan Canada seeks innovation
The car co is rolling out webisodes from consumers vying to create its next ad campaign.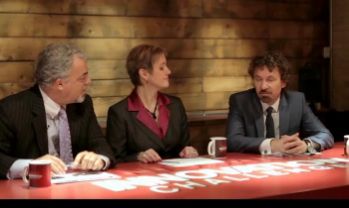 Launched to reach a younger demographic than the 40- to 50-year-olds it generally reaches, as well as to get the consumer pulse on innovation, Nissan Canada is rolling out the finalists of its Nissan Innovation Challenge.
The challenge, which launched last fall, asked consumers to upload 140 words on what innovation meant to them on Nissan Canada's Facebook page. Of the 8,000 entries, the top 200 were asked to make videos of how they would bring that idea to life in an ad campaign for Nissan. The top five were flown to Toronto to pitch the idea in front of Judy Wheeler, director of marketing at Nissan Canada, Tony Chapman, CEO at Capital C and Jay Bertram, president of TBWA\Canada\North America.
The person behind the winning pitch will see their idea turned into an ad campaign with creative by TBWA launching this spring, and will also win a new car.
Wheeler tells MiC three finalist videos are being released on the car co's Facebook page, showing each contestant's pitch. Each time a new video is release it will be promoted with a digital media push from OMD Canada on sites including YouTube, Sympatico, Global Television and CTV. The winner of the contest will be named in mid-March, according to Wheeler.
"We do really well with 40- to 50-year-olds, but I also want to reach more of the younger generation," she says. "With this type of idea you are going to reach more 25- to 35-year-olds. That is really what we are after. But the reality is everyone uses Facebook. The people who took the time to pursue it were mainly under the age of 35."
Wheeler says the innovation campaign is just the start for Nissan Canada in 2012, with the car co releasing four new vehicles this calendar year.