Telus passes 500,000 TV subscriber milestone
The phone giant continues to battle Shaw Communications in Western Canada for triple-play phone, TV and internet customers.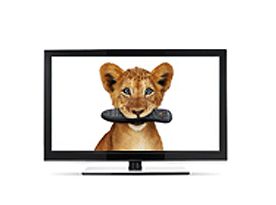 In the battle for western Canadian TV viewers, Telus Corp. passed the 500,000 Optik TV subscriber mark at the end of 2011.
Telus, releasing its year-end results Friday, reported that it added 56,000 TV customers during the fourth quarter to Dec. 31, 2011 to grow its internet-based Optik TV service.
Telus is competing aggressively against western Canadian rival Shaw Communications for TV subscribers and said it had 509,000 Optik TV customers at the end of 2011.
That's up sharply from the 314,000 Optik TV subscribers that Telus had at the end of 2010.
The phone giant also said it added 24,000 new high-speed internet subscribers during the quarter to put more heat on rival Shaw Communications.
Overall, Telus posted fourth quarter earnings of $237 million, up 5% from $226 million in 2010, on overall revenue rising 5.3% to $2.69 billion.
From Playback Daily