Grammy ratings hit a high note
The largest audience in a decade tuned into Sunday's music awards broadcast.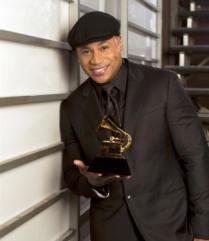 The broadcast of the 54th Annual Grammy Awards on Global Television brought in the largest audience in 11 years, with 4.6 million (2+) tuning into the Canadian broadcast, according to BBM Canada numbers provided by Shaw Media.
The three-hour broadcast, which began at 8 p.m. saw a 37% increase in audience over last year's and peaked at 10:09 p.m. when six-time Grammy winner of the night Adele took the stage to perform "Rolling in the Deep," according to a release from Global Television.
Ahead of the awards broadcast, 1.2 million (2+) viewers tuned into The Grammy Awards: ET Canada Live with hosts Cheryl Hickey, Rick Campanelli and Roz Weston interviewing stars as they hit the red carpet, an increase of 74% over last year's ratings, according to BBM Canada numbers.