Yahoo! gets personal at Social Media Week
The conference kicks off with Patrick Albano, VP of sales at the internet company talking about consumer and brand relationships in the social media space.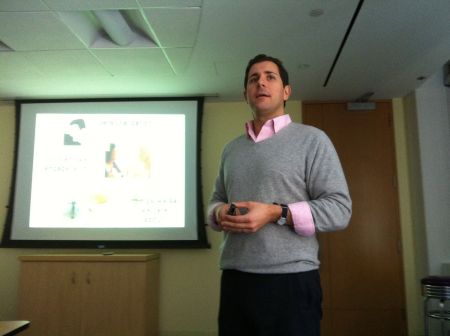 Social Media Week in Toronto set sail yesterday, with pockets of the city occupied with information sessions from social to mobile and everything in between.
One such talk, conducted by Patrick Albano, VP sales, social, mobile and innovation, Yahoo!, touched on how brands should step back from the urge to drive for "likes" and, instead, invest to construct a reciprocal relationship with consumers.
To be successful in the social space, brands should carry out a courting ritual with the consumer, says Albano.
When a brand first acquaints itself with a consumer, it should begin with an introduction of its services and products, he says. Next, the brand will want to entice the audience by giving them the chance to talk about themselves. Once there is a two-way dialogue exchange, the brand should then activate by giving the consumer a reason to spend more time with it, he says, adding that talk of sales and new products is not enough to keep the consumer interested. There is always an undercurrent of a give-and-take relationship, and if the brand is able to break through, the consumer can then become an advocate, sharing content that is of interest to them.
Reciting from research conducted by Yahoo! along with agency BBDO, Albano said that consumers want brands to be genuine and honest about the mistakes they make and not be wholly focused on themselves. Consumers also want brands to be responsive and to show that they understand exactly who they are and what they stand for, he says.
"The consumer has more power, tools and more belief that they can change things. If you don't deliver as a marketer, they're going to go directly to your Facebook page and they're going to say exactly how they feel," he comments.
Albano explains that brands should avoid treating consumers like a target and rather approach them as a partner. It's also not what you say, but how you say it, he adds. Brands can sell, but don't terrorize the consumer, keep it down because "brands that speak loudly over time are less attractive and consumers will be put off."