Aux TV to launch tablet magazine
The music mag, titled Aux Magazine will be available in the iTunes store later this spring.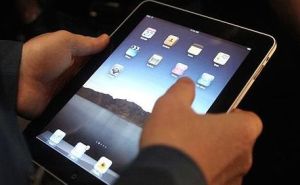 GlassBOX Television-owned Aux TV has announced it is launching Aux Magazine, a monthly tablet music magazine which will be available in the iTunes Store for the iPad, as well as on Blackberry and Android tablets.
Simon Foster, SVP digital publishing and business development, GlassBOX Media tells MiC the tablet magazine will be the lean-back alternative to the brand's usually fast-paced content.
Targeting adults aged 18 to 35, ad opps on the tablet range from traditional magazine full and multipage units to more integrated opportunities made available by the digital platform, says Foster.
Slate Music has signed a year-long contract with the app, which will be launching in June.
Aux Magazine will be promoted with a campaign across the Glassbox assets ahead of its launch, including Aux TV, Bite and possibly Travel+Escape, says Foster.