Canadian papers take home international design prize
The National Post and The Grid are among the World's Best Designed Newspapers named by The Society for News Design.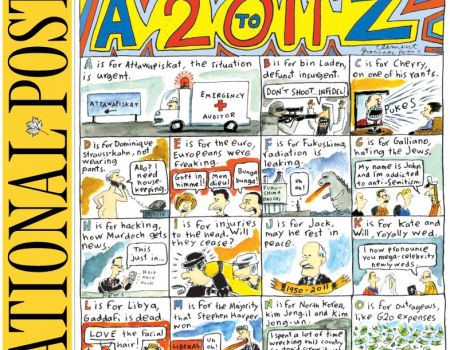 The National Post and The Grid have both brought home some international hardware, taking the prizes for their respective circulation sizes for the World's Best Designed Newspaper from The Society for News Design (SND).
The prizes were awarded to the two Canadian publications after the SND reviewed 230 entries representing 39 countries. Other winners included Excelsior from Mexíco City, Mexíco, Frankfurter Allgemeine Sonntagszeitung from Frankfurt, Germany and Politiken from Copenhagen, Denmark.
The Grid took the prize in the 25,000 to 74,999 weekly circulation category. Formerly known as Eye Weekly, the Torstar-published Toronto-based free weekly was rebranded last May to incorporate the best of both newspaper and magazine design into one package, Lianne George, editor, The Grid tells MiC.
"We wanted to challenge the notion that just because something is free it doesn't mean there is something second-rate about it," she says.
The National Post won the SND prize in the 75,000 to 174-999 daily circulation category, the third time the Postmedia paper has won in its 13-year history.
"That visual component has always been of the utmost importance at the Post on all of our platforms – print, digital and mobile – and we've assembled the best team in the world to deliver it," said Stephen Meurice, EIC at The National Post in a press release.