Hotels.com clears things up
The online hotel destination rebrands and launches a national campaign aimed at making its services more transparent.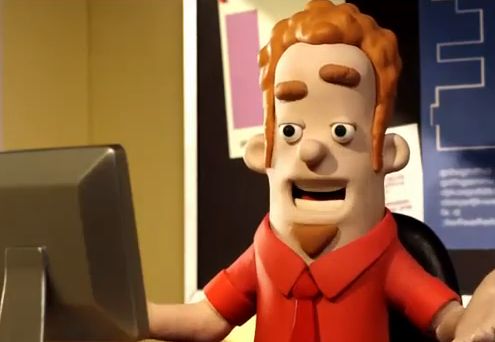 After a seven-year run of branding its knowledge on lodging through the tagline, "We know hotels inside and out," Hotels.com decided it needed a new look to better communicate the brand's forte.
Thus the global introduction of a new logo, tagline and updated "Smart" spokesman.
Giving the brand a more distinctive (and somewhat 3D) look, Vic Walia, senior director, North American brand marketing, Expedia Inc.-Hotels.com tells MiC that the new "H" logo was created to contemporize the brand and that the new tagline, "Finding you the perfect place is all we do" is aimed at making its message more apparent to travellers.
And that story is one of a world dedicated to hotels, which can be seen in the brand's new ad campaign, with media planned by NYC-based TargetCast and bought by Toronto-based MPG. All of the creative for the advertising was handled by Chicago-based Y&R.
In a 30-second TV spot, the brand's animated spokesman, "Smart," is shown giving interested travellers a tour around a fictional world of hotels. Each floor that the characters visit brings them to a new part of the world with different hotels showcasing the cultural elements of the destination. The commercial debuted early last week and has been placed on specialty channels in French and English Canada such as The Food Network, Discovery, Showcase and TSN, says Walia.
The happy-go-lucky claymation character was originally created using stop-motion photography, but as a part of the rebrand, Hotels.com decided to update the character to CGI. And not only has his appearance slightly changed, but so has his role, says Walia, adding that "Smart" is now seen as an employee (where he helps guide consumers through the 145,000 hotel listings) rather than just a fan of the brand.
Walia explains that the typical Hotel.com consumer is a savvy traveller, is comfortable online and most likely a seasoned explorer. With this in mind, he wanted the ads to be present on networks and websites that reflected an interest in technology and lifestyle.
The brand will typically look to reach adults between the ages of 25 and 54, he adds.
In addition to TV, Hotels.com will also have video and display ads on sites that contain content on travel and technology as well as radio spots on stations in Toronto, Calgary, Vancouver and Montreal, he says.
"I'm very excited about the Canadian rollout. We've tested our advertising for the past two years in Canada and it has probably had the warmest reception than any other market," he says, adding that he is not quite sure why there is such a positive response to the advertising, but that there has been almost triple digit growth in website traffic in Canada in recent years.