Canada's Got Talent picks up five more
Rogers Media releases details around the final sponsors for its new reality show, including Walt Disney Canada and RIM.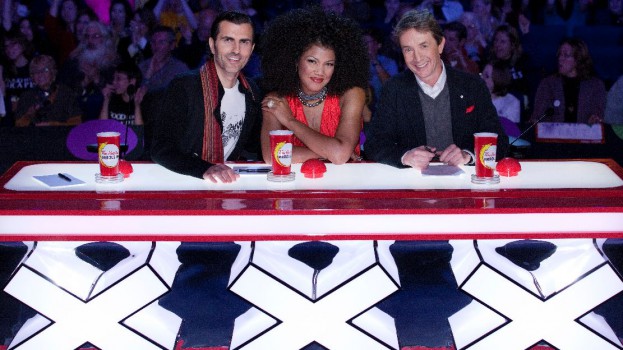 Rogers Media has given its last remaining sponsorship spots for its reality talent show, Canada's Got Talent (airing Sunday, March 4 at 8 p.m. on Citytv) to Research In Motion (RIM), Wrigley, ConAgra Foods, Walt Disney Canada and the Division of Tourism and Transportation of the Tobago House of Assembly.
Dale Hooper, senior VP of sales & marketing, Rogers Media tells MiC that each of the sponsors will be a part of both the live show as well as its digital platforms.
The sponsorships include a variety of on-site presence, in-show content, brandsell opportunities, billboards and bumpers, in-store point-of-sale, co-branded promotions, and a microsite within Canadasgottalent.com.
"Everyone has bought into the notion that there's huge benefit to being a part of the Canada's Got Talent brand across the multiple platforms, both from a brandsell and an integration perspective," he says.
"[And] because it is multi-platform, because it was Canadian produced, we were able to sit with each of these brand leaders and talk about what their objectives were for their brand in Canada," he adds.
Research In Motion's devices, such as BlackBerry smartphones, will be integrated into the show with contestants using them to communicate with friends and family, talking about their experiences on the show, while on camera, he says.
Walt Disney Canada will use the opportunity to bring stars of its upcoming movies to the stage for a surprise visit, he explains, adding that there will also be talk of the movies wherever it fits best.
ConAgra Foods' popcorn product, Orville Redenbacher's (also a sponsor of the US format) will have strong branding integration in-show and Wrigley's Excel will have a presence in thegreen room, which will be streamed live online during the show, providing viewers with behind-the-scene access.
The Division of Tourism and Transportation of the Tobago House of Assembly are keeping hush-hush about their activation, but Hooper says that it will be something not to miss.
Additional founding partners, which were announced late last year, include Tim Hortons, Nissan Canada and Rogers Media.