Chefs launch online mag
Swallowfood.com has ad opps available, with Muskoka Breweries and Lifford Wine Agency on board for the launch.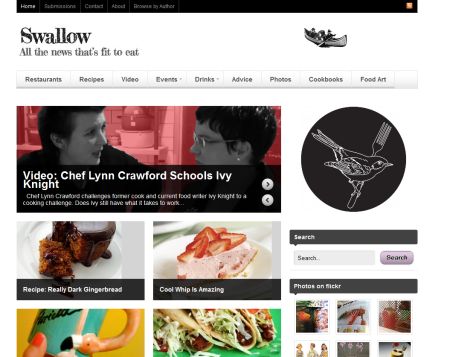 Swallowfood.com, an online food and wine magazine with a propensity to poke fun at the culinary world, launched early this week.
Opening sponsors include Muskoka Brewery, Lifford Wine Agency and Sanagan's Meat Locker, Kristina Groeger, co-founder and writer, Swallowfood.com tells MiC, adding that there is a single spot left for a brand to place ads.
Opportunities for advertisers on the site include header, below and inside the posts spots, as well as in the footer of the website, she says.
The website is aimed at an audience that sits in the early 20s and late 40s age range.
Toronto Star food columnist, Ivy Knight, the site's other co-founder, tells MiC that she and Groeger both have extensive backgrounds in professional cooking, which Knight says is what makes the online magazine different from other food and wine sites presently on the web.
"We felt that there was no publication available that's run by real chefs," she adds. "We're real chefs and real food writers and wine snobs, but we don't take ourselves too seriously. We wanted to do a publication that kicks the over-earnest voice of the food world to the curb, and where a fresher, younger approach is taken."