Rogers unveils NextBox 2.0
The media co has launched a multi-million dollar campaign for its enhanced home viewing product, which has ad space available.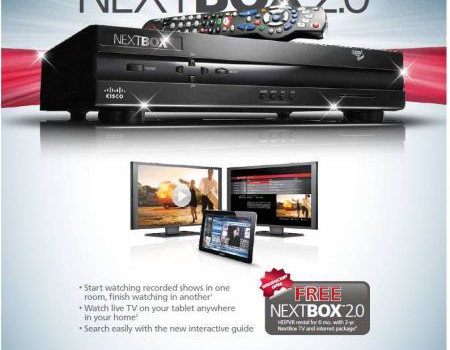 In an effort to secure its role in providing premium home entertainment, Rogers has launched NextBox 2.0.
The home entertainment product offers a suite of new features including Whole Home PVR, allowing viewers to watch recorded shows on any TV in up to four rooms at the same time, and the Rogers Live TV app, which has the ability to stream over 20 channels on tablet devices anywhere in the home.
The Rogers program guide has also been updated with a more interactive dashboard that enables its customers to control and customize their viewing options.
In addition to the launch of the service, Rogers On Demand Online has undergone a rebrand with the new name, Anyplace TV. The rollout of the rebrand on the mobile, tablet and Xbox platforms will become visible over the next few months, but is available to view now on the desktop version of the service.
David Purdy, VP of TV and product management, Rogers Communications, tells MiC that ad insertions exist on the Anyplace TV format in the form of pre-roll, post-roll and mid-roll.
With regards to the Rogers Live TV app and Whole Home PVR, Purdy explains that it is possible to have an ad air past the first seven days of initial broadcast, adding that the advertiser can then choose to own that episode for the next two to three weeks of it living on the on-demand platform.
To communicate the improved entertainment service to consumers, Rogers has launched a multi-million dollar campaign (planned by OMD and created by Publicis) with commercials that will air on Citytv, Omni, CBC, Shaw and CTV as well as on specialty channels such as Sportsnet, History, TVTropolis and Space.
There will also be print ads in commuter papers (Metro, 24 Hours and t.o.night), in major dailies (Toronto Star, Globe and Mail, Toronto Sun) and weeklies (Now magazine and The Grid). Digital elements include homepage takeovers on YouTube and Yahoo! and a presence on Rogers Media digital platforms.