OMD wins Trader Corporation
The media co and DDB Canada are responsible for relaunching the brand's Autotrader.ca site.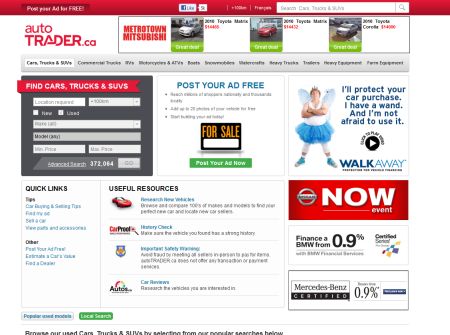 OMD Canada and DDB Canada have been named the media and creative agencies of record for the Trader Corporation's Autotrader.ca.
The agencies are responsible for changing consumer perception of the brand, which lists new and used vehicles, from a print classified to a digital destination, according to a press release on the win.
The first multi-platform campaign developed by the agencies is set to launch at the beginning of March.
"Each component of the campaign is integrated and will be optimized to deliver the goals set by Autotrader.ca to get them where they need to be in 2012," said Cathy Collier, CEO, OMD Canada in the release. "The campaign is recent evidence of the integrated DDB/OMD results focused partnership."