Baton Rouge launches a hot little number
The restaurant chain is targeting men with a new TV campaign that spoofs late-night XXX commercials.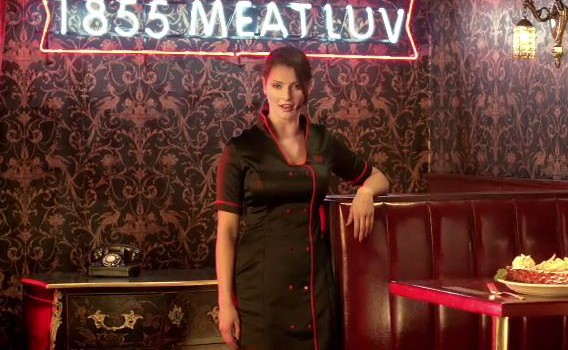 Canadian restaurant brand Bâton Rouge has launched a seductive TV campaign in an effort to reach men aged 35 to 54, Demetri Tsigos, COO, Bâton Rouge tells MiC.
The 15- and 30-second spots, which were developed and planned by Montreal-based ad agency BCP, will run on sports-focused channels such as TSN and RDS, says Tsigos.
In each commercial, a sultry female lead talks about the restaurant's popular food offering (baby back ribs) with the question, "Ever wish you could chat with someone…about tender, meaty ribs?" The spots are meant to parody late-night commercials for XXX telephone hotlines and to that avail, the spots end with the tagline "Indulge your carnal cravings."
While the brand has always placed focus on its food offerings, says Tsigos, it has never been quite so bold.
"I think that these ads strike a different chord with consumers," he notes, adding that the brand has been conservative with its messaging in the past, but that projecting the food this way will enable Bâton Rouge to stand out from what he says is an increasingly competitive market.
"Because we are about food and the sensorial connection, the best place [for us to show] that is on TV," he says. "We also needed to have a national platform. Bâton Rouge is in seven distinct markets across Canada. I have already gotten feedback from people in Vancouver, saying that they saw the ad and asked when we're coming out that way."