Rain 43 expands team
The Toronto agency has announced the addition of two new ACDs and a director of media and engagement.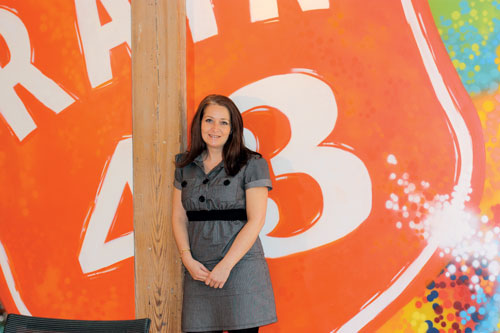 Rain 43 has expanded, adding a new director of media and engagement and two new associate creative directors to its Toronto agency.
Joanne Fulford (pictured) has joined as director, media and engagement. Fulford most recently worked at Blammo Worldwide in the same role. At Rain 43, Fulford will be responsible for developing comprehensive engagement strategies for the agency's clients, including the Canadian Cancer Society, Blue Mountain and Lise Watier Cosmetics.
"At Rain, we create campaigns for clients that are either mass media 'thunderstorms' or finely targeted 'rain drops' depending on the specific business issue at hand," said John Yorke, president at Rain 43, in a release. "Joanne has terrific experience and knowledge at creating and executing strategies that leverage mass, digital and social media in one cohesive way. Our creative teams, in particular, are thrilled with Joanne's arrival because it will increase their creative reach into evolving forms of media and consumer engagement."
Fulford tells MiC she joined the agency because she likes their vision and wanted to bring her mix of both new and old media thinking to the mix.
"I think my first six months or a year I would like to help change our client thinking, that big agencies are the only place to go for cheap rates," she says. "My goal is to at least change one client's mind that we have a group of people thinking about their business and it can help in a positive way."
Also joining Rain 43 are Scott Park and David Delibato as associate creative directors. Park most recently worked at CP+B and has also held positions at Maclaren McCann, Bos and Zig. Delibato has freelanced for agencies including Leo Burnett and Saatchi & Saatchi Canada, working for clients including Starbucks and The United Way.
This news comes on the heels of the agency's announcement that is has acquired Pass Go Creative, whose principal, Trudy Fraser, has come onboard as the agency's VP, client services. Four account services executives from Pass Go were also hired, bringing the total number of new hires to eight.