CBC/Radio Canada and Quebecor Media renew business ties
The pubcaster says it will buy ads from Quebecor Media, and the Videotron cable unit is renewing distribution deals for CBC/Radio Canada channels.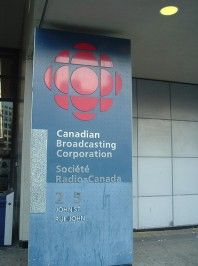 Quebecor Media and CBC/Radio Canada have brought out the peace pipe after they unveiled March 2 agreements on Monday to do business with one another going forward.
The Videotron cable unit has renewed distribution agreements for CBC/Radio Canada TV channels, and the pubcaster will once again buy ads in newspapers and magazines owned and run by Quebecor Media.
"We are happy to see that, by this agreement, Société Radio-Canada recognizes the value of our newspapers to achieve its objectives as a public broadcaster," Pierre Karl Péladeau, president and CEO of Quebecor Media, said in a statement.
Radio Canada, the French-language pubcaster, and Quebecor Media's TVA Group are already major rivals in the Quebec TV market.
But their corporate clash became personal last year when CBC/Radio Canada and Quebecor Media fought a high-profile public battle over their respective uses of taxpayer subsidies.
From Playback Daily