Coca-Cola Covers expands for year two
The contest, which is put together with MuchMusic, is upping the stakes for this year's big winner.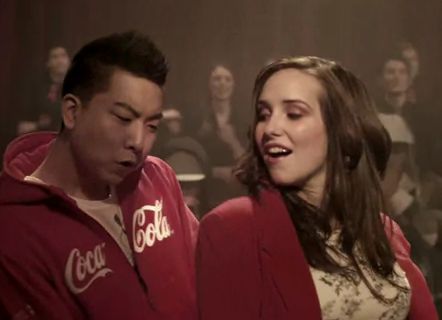 Coca-Cola Covers, the contest which invites Canadians over the age of 13 to cover one of six songs, such as LMFAO's "Party Rock Anthem," and upload a video to the MuchMusic Coca-Cola Covers microsite is back for 2012, again working with UM Canada on the partnership.
Videos are voted on by site visitors and eventually the list is narrowed down, with the winner being awarded with a prize at the 2012 MuchMusic Video Awards. New this year, the winner will also have their cover recorded and distributed online as a digital single, Trevor Bozyk, creative director, UM Canada, tells MiC.
Bozyk says additional prizes and promotions around the 2012 winner will be announced in the coming weeks, claiming what is to come is "1,000 times better" than the accolades already being bestowed on the Coca-Cola Covers prize winner.
In addition to new prizes, Bozyk says the program will target young adults aged 13 to 24 with more editorial-style content than in the launch year, such as tie-ins with MuchMusic shows like New Music Live. Creative for the partnership is handled by Bell Media's internal department.
"Teens tune into that program on a daily basis, so why can't we feature content there which is being uploaded and contributed to the campaign on a more real-time basis?" he says. "Last year we Skyped contestants into the show, and we are looking to expand that this year through a real-time editorial feel."
Last year, 1,200 videos were uploaded as part of the program, with over two million page views from visitors taking in the covered songs for an average of six to seven minutes on the microsite, said Bozyk last summer.