Spotted! Rethink exposes your bald spot
The agency posted a one-day transit ad for Panorama Hair which might have had commuters feeling a little self-conscious.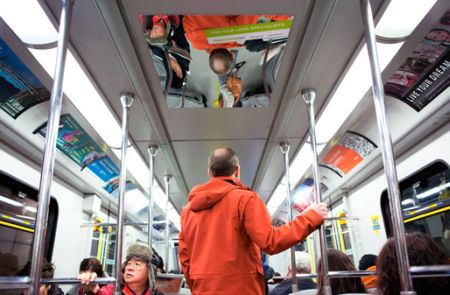 Vancouver-based hair loss clinic Panorama Hair was exposing bald spots recently with a one-day activation on Skytrain's Canada Line.
Leia Rogers, art director at Rethink, which handled the campaign, tells MiC the purpose of the ad was to cut through the large amount of transit ads commuters see on a daily basis and do it on a limited budget. The ad placed a mirrored poster on the ceiling of the train car with information on Panorama Hair for those who might have noticed a little thinning on top.
"Traditionally these local businesses advertise on transit," she says. "So we wanted to make something that would get passed around. People came onto the train, took photos of it and shared it. It was more about people interacting with the ad than how long it was up."