Shaw Media signs with GetGlue
The broadcaster has partnered with the social networking platform to allow Canadians to virtually check-in to Shaw Media programs starting tonight with Top Chef Canada.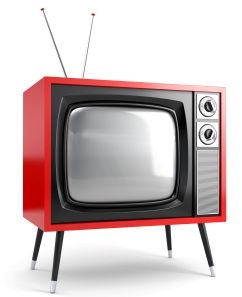 Shaw Media has announced a partnership with US-based GetGlue, a social networking platform which allows users to check-in when they watch TV shows and movies to share with friends and earn rewards.
The broadcaster's partnership with the social network for entertainment begins tonight with the premiere of the second season of Top Chef Canada at 10 p.m. on Food Network Canada, Chris Harris, head of online content, Shaw Media tells MiC.
"We will be adding additional shows to GetGlue as the summer approaches, but Top Chef Canada is a great one to launch with because it is a very social show," he says. "It is always trending on Twitter when it's on."
GetGlue, which had 100 million users and 100 million check-in's worldwide last year, according to its site, offers virtual stickers to visitors when they check-in to a show. Harris says Top Chef Canada will offer a different virtual sticker for each episode, a silhouette which will reveal the chef who was kicked off that night after the show is finished.
Harris says Shaw Media will be promoting its involvement with GetGlue during Top Chef Canada, as well as across its online properties and social media sites. Once an audience of Shaw viewers has been built on GetGlue, he says the broadcaster will look into advertising tie-in's.
"We are trying to get these shows spread out across the social web and then working with clients like GetGlue to bring clients on board," he says. "There are some examples of it in the US. Get people used to it and then explore partnerships down the road."