Transcontinental sees revenue drop of 4%
The company says the dip in its first quarter is primarily due to the sale of a black and white printing business.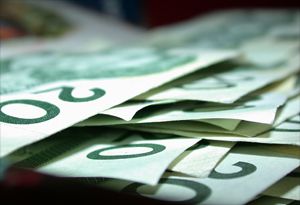 Transcontinental Inc. has released its first-quarter financial results and reports the company has seen a dip of 4% in revenue from $514.8 million in 2011 to $495.9 million in 2012.  According to a release, this dip is primarily due to the sale of its black and white printing business, which was part of the asset swap transaction when the company acquired Quad Graphics Canada on March 1.
The dip was also due to lower volume from the non-recurring revenue from the printing contract for the Canadian Census, as well as the printing of magazines and books.
According to the release, revenue was kept from decreasing further because of stronger than expected media results at TC Media. The media sector dropped 2.4% million for the quarter, from $159.2 million in 2011, to $158.2 million in 2012. The decrease is mainly due to lower than usual spending from national advertisers, but was offset by growth on Transcontinental's digital properties and newspapers in Quebec, according to the release.
Operating income for the quarter dipped 12% for the same period in 2012, from $48.7 million to $43 million this year.
Other changes of note during the quarter include Isabelle Marcoux being named chair of the board, taking over from father Remi Marcoux who retired but will stay on the board as a director.