Zenith adjusts Canadian ad spend forecast
Softer economic growth means the media co has dropped its Canadian forecast, with the global trend being adjusted slightly upward.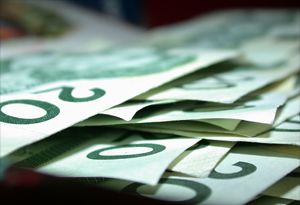 Softer economic growth in Canada is the main factor behind ZenithOptimedia's adjusted ad spend forecast for the market.
Ad spend for 2012 is now being projected to grow 4.4% from the previous year, down from the projected growth of 5.6% in December 2011. Reductions have also been made for 2013, dipping from a forecasted increase in ad spend of 5.6% to 5.2%, and for 2014, dropping from 6% to 5.3%, according to the report from ZenithOptimedia.
Only the internet is expected to see real growth this year, jumping 14.8%  at constant prices, says Ruth Klostermann, SVP, strategic resources and new business development, ZenithOptimedia.
Klostermann says the double-digit growth means online advertising will surpass TV for the number one spot in 2013, as well as accounting for one in every three ad dollars spent by 2014.
Globally, the ad spend forecast has been adjusted up slightly, increasing 0.1% from 4.7% in Dec. 2011, to 4.8%. This global increase is due to large companies investing more in their marketing efforts and a reduced risk of "disastrous collapse" in Europe, according to the ZenithOptimedia report.