CTV sets premiere date for Saving Hope
The homegrown medical drama will debut on June 7, airing in simulcast on Thursdays at 10 p.m. on CTV and on NBC stateside.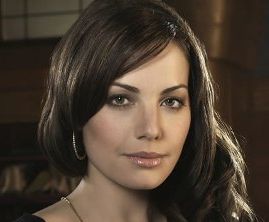 Homegrown drama Saving Hope is to fill a competitive 10 p.m. timeslot on Thursdays after it premieres on June 7 to anchor CTV's summer schedule.
The Toronto-shot drama will debut in the same timeslot on NBC, which recently picked up the series stateside.
The fast-paced medical drama follows the private and professional trials of doctors and staff in a Toronto hospital, and stars Smallville's Erica Durance (pictured) and Michael Shanks.
The ensemble cast includes Huse Madhavji, Julia Taylor-Ross and Kristopher Turner.