Blog: Matt Di Paola at SXSW
Which brands did the festival best, and what to expect next year, from MediaCom Canada's chief strategy and innovation officer.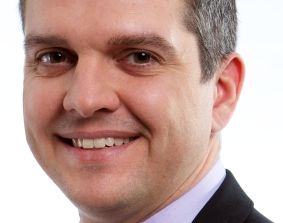 Matt Di Paola is the chief strategy and innovation officer at MediaCom Canada. Check out part one of his blog from SXSW here.
After one last pulled pork sandwich from Salt Lick BBQ, I'm sitting here at the Austin airport reflecting on another amazing and inspirational year at SXSW.
By now, you've already read the stories about which brands got the most social media love at SXSW (Samsung, Chevrolet) through their activations and you've heard about the location-based apps like Highlight and Banjo helping people find new and old friends while in Austin.  And you have probably even read about the success of Amex's integration with Twitter and their merchant partners, generating more than 150,000 tweet coupons in the first nine days of the program, which translates into more than $1.3 million in savings for Amex cardholders.
That's what the buzz was about. But there's a few more things you ought to know.
The first thing I noticed when I got to the airport was how complicated the security line is getting for us geeks. Not only did I have to take out my laptop, iPhone, android phone and iPad, but now I had to remember I was wearing technology. I had to take off my Nike FuelBand and I had take off my HoodieBuddie (a hoodie which has ear buds attached to the drawstrings, so I can just plug my iPod into the pocket and listen to music). As technology gets more integrated into our lives, watch for the wearable technology trend to continue.  Rumor has it that Google is already working on augmented reality sunglasses.  Fun.
The second thing that was largely overlooked, is the growing success of the ScreenBurn Arcade and gaming side of SXSW.  This section of the conference has grown every year. So much so that next year they will be launching SXSW Gaming officially as part of the Interactive conference.  Between that announcement, the recent Digital Living Room research from Microsoft, the explosive growth of social gaming and new gaming consoles coming to market next year, 2013 will be the year of gaming – think beyond the buzzword of gamification and more about how brands will get more serious about their gaming strategy.
The third part of SXSW to keep an eye on is StyleX.  For the last two years, SXSW has set up fashion shows and independent fashion merchants in the Austin Convention Centre for the last two days of the festival. StyleX was full of independent fashion designers who are aware of the technology & music & film audience of SXSW and play right into them. Also interesting to note was how most of the merchants were using an iPad and Square to process credit card payments, and they all swore by it. Watch for the rise of Square and a rival product from Paypal. Also, I wouldn't be surprised to see SXSW Fashion added to the mix within the next five years.
The final observation is how integral technology is to the consumer experience and expectation, and to marketers. Even if you have the best idea or campaign, if the technology fails to deliver the intended experience, the idea fails. Amex used the Jay-Z show in SXSW to launch their sync product.  They got a ton of buzz from it.  However, if you were at the show, it was impossible to get any bandwidth to share the experience through any of the social channels. A Foursquare check-in took 30 minutes. Photo uploads were saved for after the show.  The effect of that event could have been even bigger if they had properly anticipated consumer demand for bandwidth.
The second fail is the number of social apps.  While there are some interesting uses to apps like Highlight and GroupMe, and there is definite consumer interest in using them, the batteries in smart phones can't handle the constant pinging back to the cloud.
So, for those of you in advertising, media or marketing, I ask you to take this one lesson away from Rei Inamoto from AKQA who presented on the topic of "Why agencies should act like start ups." In this world, where technology is increasingly integrated into everything we do, we need to revise how we approach ideation of "Big Ideas."  Most traditional agencies still focus on insights and desire to come up with messaging to broadcast to consumers; most technology companies still focus on utility as a means of providing the consumer with a more efficient experience (whether they want it or not).
Insight, desire and utility need to co-exist and get equal attention from all marketers. Ideas need to be strategic, insightful and relevant. And they still require great storytelling and an emotional connection with people. Also, they need to be useful and usable.
To start getting there, make sure your strategic or creative teams include the following personality archetypes: one hipster, one hustler and one hacker.