Media reaction to the Bell/Astral deal
Touche!PHD's Alain Desormiers and Aegis Media's Caroline Gianias weigh in on the deal, which makes the Canadian landscape a little smaller.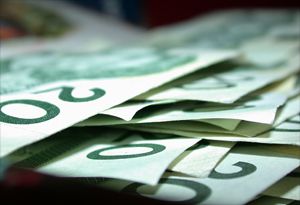 Friday's proposed takeover of Astral Media from BCE for $3.38 billion took the media world by storm. If approved by the CRTC, the deal will see BCE own Astral OOH, online properties, movie channels including HBO Canada, The Movie Network and Super Ecran in Quebec, as well as 84 licensed radio stations and its newly launched digital music platform.
MiC asked Alain Desormiers, CEO at Touche!PHD and Caroline Gianias, EVP of trade and communications activation at Aegis Media North America, to weigh in on what the deal means for Canada's media landscape.
Alain Desormiers: "Like many other industries, media has entered in a consolidation logic long time ago. In this regard, the transaction announced officially last Friday is not particularly surprising, especially with the persistent rumors around Astral. The giant Bell being the acquirer makes sense; Bell has the means and its media offering was clearly under-represented in Quebec.
Assuming that the CRTC approves the transaction and that we will soon face this new market situation, questions fly: How does this new reality change the balance of forces? How will this impact the media itself and especially the sales dynamics?
A priori, it is legitimate that the high polarization and the increased consolidation of media ownership in Canada raise the question of the balance of power between media buyers and sellers. One business logic [suggests] that the fewer the competitors in a market, the less likely it is to have competition. And that is rarely in favor of buyers.
In a market as highly regulated as the one of media in Canada, the notion of free and fair competition clearly loses its vigor. Add to that the prospect of public funding potentially falling for CBC/Radio-Canada and you have a lot to think about.
Fortunately, the trend toward consolidation has also materialized on the side of communication company holdings and their media agencies, with Omnicom and WPP at the top.
Although consolidation on the agency side is not as important than for media ownership, it is certain that more than ever "size does matter."
The next year will show with which commercial attitude Bell wants to play its role as a huge national leader.
Especially for Quebec, we must admit that Bell will provide a stronger counterweight than Astral to the Quebecor empire.
We should expect interesting games for the next seasons while two fierce competitors will want to fully exploit their respective "convergences" and synergies, on all platforms. And that's positive!
We do not believe that the next broadcast year (September 2012 to August 2013) will be significantly affected by the transaction since the negotiation of corporate annual deals has already started, and the CRTC will take some time to approve the transaction."
Caroline Gianias: "Vertical integration is an inevitable by-product in the Canadian media landscape as we just do not generate enough organic content to feed the voracious appetites of consumers, particularly those younger demographics who will be tomorrow's consumers.  The media agency world that we work in must accept that consumers don't consume media in the traditional sense of how it has been planned and bought in the past.
I for one welcome a greater integration of communication platforms because I believe we need to move away from the 'commoditization' of media and look at the sum total of a communication platform, not just one aspect of it.  Those agencies not prepared to invest in research to understand how their clients' targets engage with media or adopt a convergent model will not be able to manoeuvre through the fluid media landscape and will ultimately pay more to deliver a media plan because of wastage.
We believe the continued vertical integration of media ownership provides our clients greater opportunity to engage and connect with consumers across those multi-channel platforms. Consumers are ready to 'cut the cord.' Our objective on behalf of our clients is to engage with those consumers whenever, wherever, regardless of the device, and turn those engagements into transactions that deliver positive returns on media investments."