The Real Housewives of Vancouver get a promotional push
Shaw Media-owned Slice is giving the ladies its largest multi-platform marketing campaign to date.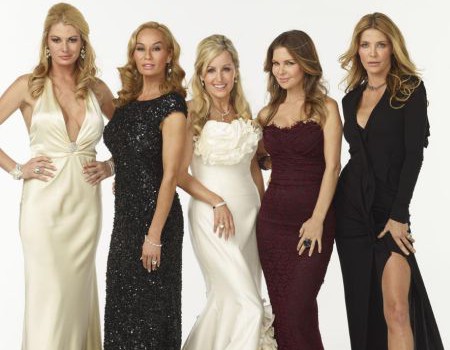 The red carpet for The Real Housewives of Vancouver is set to roll out on Slice next Wednesday, April 4 at 9 p.m. (settling into the 10 p.m. timeslot the following week), along with what the channel says is its largest single series marketing campaign yet.
The five-week campaign will bow the same day as the series premiere with glam creative that has the housewives juxtaposed against the Vancouver skyline on a red carpet with copy that reads, "The international sensation is here!" in Toronto and "Our housewives have arrived!" in Vancouver.
From OOH boards in the Toronto Eaton Centre, Winners stores, women's only fitness clubs, salons and grocery stores, to full-page ads in print titles such as Chatelaine, Style at Home, Hello! Canada and daily newspapers in Toronto and Vancouver, the campaign looks to target women aged 25 to 54.
In addition, there will be ads placed on female-focused sites such as Glam.com, TMZ.com, People.com and Perezhilton.com as well as ads airing on top radio stations with the inclusion of a promo spot during Perez Hilton's Virgin Radio segment in Vancouver. TV spots will also run across Shaw Media channels prior to the series launch as well as on targeted US cable avails.
Slice has recently experimented in the digital and social media space to create buzz for the reality show, with the Shaw-media owned channel having revealed the new housewives in a video on its YouTube page. According to a release, the teaser video received over 120,000 hits in the first 48 hours of being posted.
The digital efforts will continue with the channel releasing additional videos with behind-the-scenes clips of the housewives throughout the season.
All creative and media placement was handled in-house by the Shaw Media marketing team, in partnership with digital artist Brett Simons.