Sendtonews.com launches video ad network
The content exchange site is now offering advertisers the ability to brand sports highlight clips used by broadcasters such as Global, CTV and the CBC.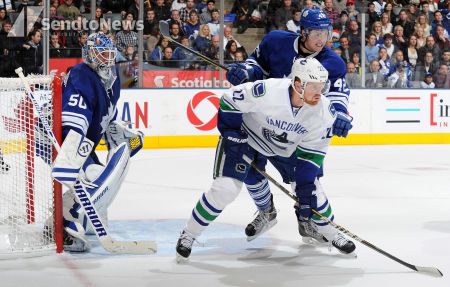 Sendtonews.com, a cloud-based site that bridges the gap between content producers and broadcasters, has launched a video advertising network that will allow brands to embed their logo into its video sports content.
Headquartered in Vancouver, the site came onto the content distribution scene in 2010 during the Winter Olympics, where it was used by over 1,400 reporters to send stories to their home countries. It has shifted slightly by becoming a sports content provider with its b-roll footage of hockey and other sports (uploaded by independent producers) being used by broadcasters such as Global, CTV, CBC, TSN and Sportsnet.
The footage is free for broadcasters to use, and advertisers are able to make annual or seasonal buys of the content which will be used in different local markets, Greg Bobolo, CEO, Sendtonews.com, tells MiC.
Advertisers can brand the b-roll video content, which usually shows the highlights of a game, with an overlay of a logo on the top right hand side the screen. There is also companion ad units available – such as pre-roll, mid-roll and overlay – that sit on sports content uploaded to news websites. Payment of the inventory will only be made when the content is picked up by broadcasters and upon impressions delivered.
"It's attractive to brands that are looking to activate in hyper-local markets at scale," says Bobolo of the value of advertising on the video and digital content. "There is the ability to brand the broadcast content going into broadcast newsrooms. One brand [for example] can potentially own all the NHL playoff highlights that are distributed to every broadcast news partner [that use the platform]."