Chevrolet merges creative teams to form global agency
Commonwealth, formed by Omnicom and Interpublic Group, takes over as AOR for the car manufacturer, saving the company $2 billion over the next five years.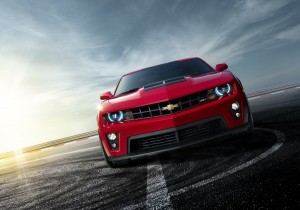 General Motors brand Chevrolet will be consolidating its 70-plus creative teams into one global creative agency called Commonwealth. The newly-minted agency merges teams from San Francisco-based Goodby, Silverstein & Partners, and New York-Based McCann Erickson Worldwide. The new creative company will be based out of Detroit, and the work will immediately begin to transition to Commonwealth. Assignments will be handled through global hubs in Detroit, Milan, Mumbai and Sao Paulo.
Commonwealth will be working with GM's new global media agency, Carat and its parent company Aegis Media.
The purpose of the merger is to create a unified voice for the global brand and save the company an estimated $2 billion over the next five years, said Joel Ewanick, VP and global CMO, GM, during a conference call.
Toronto-based McClaren McCann will continue on as AOR for the entire GM brand in Canada, but when it comes to Chevy, it will act as a "spoke" to Detroit's creative hub, with content and messaging flowing through Commonwealth, but adapted for the Canadian market, says Nick Brien, CEO McCann Worldgroup.
"[McClaren McCann] is certainly going to be a most important resource to have thinking and insights into particulars of the Canadian market," he says.