Ottawa imposes escalating cuts on CBC
The federal government announced escalating cuts and called for program and funding changes from Heritage Canada.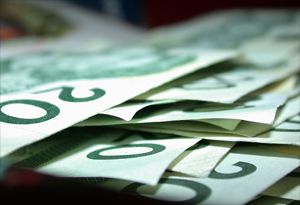 Taking a knife to the Canadian Heritage portfolio, Ottawa imposed cuts on the CBC in the amount of $27.8 million in 2012-2013, $69.6 million in 2013-14 and then $115 million in ongoing cuts from 2014-2015 onwards.
The CBC's annual parliamentary appropriation is around $1.1 billion, and includes a yearly $60 million top-up to make Canadian content programming.
The federal government, as it tabled its latest fiscal budget on Thursday, also called on Heritage Canada to focus more on the "socio-economic benefits" for its programs, and to stress funding "that leverages contributions from partners."
From Playback Daily