Partners for Mental Health wants to know your mood
The not-for-profit organization is launching with a "Not Myself Today" campaign, which includes an online map showing moods across the country.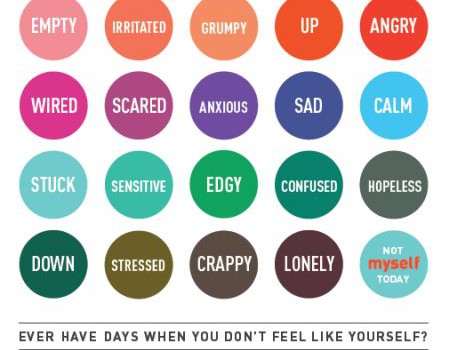 If Canada were to have its own mood ring, what colour do you think its emotional state would reflect?
That's the question Partners for Mental Health (PFMH), a not-for-profit organization that officially opened shop today, is asking through its launch campaign entitled  "How are you Feeling Today?"
Jeff Moat, president, Partners for Mental Health, tells MiC that when the subject of mental health comes into conversation, people automatically put their guards up. So the idea behind the campaign, with media by Jungle Media and Blok Design and Public Inc. having worked on the creative and strategy, is to talk to Canadians about the issue in a simple and non-threatening way, he says.
For the next four weeks Canadians will be asked, via promotional material and street ambassadors, to visit the "Not Myself Today" campaign website and take a pledge of support as well as share their own stories relating to mental health. They can log in their mood that day and if they're curious to know what the overall Canadian disposition looks like, they can look at a "mood map" on the site which reflects the different feelings of people in provinces across the country.
Bell Media's "Let's Talk" campaign, another anti-stigma campaign for mental health, ran again this year with a substantial media buy including billboards and TV spots. However, the "Not Myself Today" campaign has had to work with a much smaller budget, says Phillip Haid, CEO, Public Inc.
"We have to be a bit more creative in our approach to get people to pay attention," he adds. "What we have found is that promoting a cause campaign on TV, unless you have a significant spend of $2 to $5 million, rarely converts to driving an online action. So, we took more of a digital and guerrilla approach to our media buy because we believe it will drive a better conversion ratio."
The campaign will see a fair amount of online ads bring placed on sites from Casale, AOL and Rogers' networks, as well as ads on Facebook, all with the aim to drive Canadians to the campaign website and to encourage them to join the conversation on their social media pages.
There will also be an experiential component, says Moat, where the organization plans to construct a "mood wall" that sits 80-feet across and eight-feet high, placed at Yonge-Dundas Square on April 30, which the PFMH is calling its "Day of Action." The idea will be for pedestrians to wear a pin taken from the board, each marked with a different mood reflecting how they feel that day.
In addition, ads have been placed in the Metro and Quebecor has also donated media through ads in dailies as well as quarter-page ads in the Toronto Sun, Winnipeg Sun and Calgary Sun, and a PSA, which will air sporadically on its TV channels, including the Sun News Network over the next four weeks, Moat adds.