Canadians belt it out for Travel Alberta and the Calgary Stampede
The tourism brand is celebrating the centennial of the outdoor show with a contest that asks Canadians to submit their best "yahoo" rendition.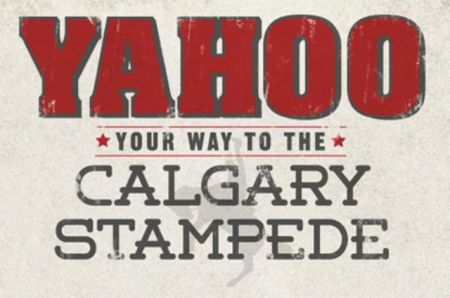 A 75% spike in social media interaction can be very motivating for a brand whose goal is to be chattier with consumers.
Travel Alberta likes the attention it's been getting in the social space since its rebrand, and wants to continue the momentum with a video contest that has Canadians belting out their very best "yahoo!" Nancy Smith, social media manager, Travel Alberta, tells MiC.
The Facebook contest was spearheaded by Vancouver-based agency Village & Co. and is meant to mark the 100th year of the Calgary Stampede in a way that is unconventional for the event, says Smith.
"We thought that just inviting people to come to the event was too traditional and not that social," she explains. "So, we wanted to engage our community in a more fun way and get everyone in the spirit. Saying 'yahoo' is universal in Calgary and synonymous with the Stampede."
The brand decided to keep the contest within the social media space, placing ads on Facebook to encourage people to join in and upload videos, says Smith.
"Some video contests don't see engagement because they're onerous. People are so busy these days with their everyday obligations, that to produce and edit a video that's two to three minutes in length to win a competition [takes time]," she says of the importance of creating a content that was simple and easy for Canadians to participate. "A 'yahoo' takes five to 10 seconds at best."
The contest launched last week and will continue to run until April 20, when votes by the Travel Alberta Facebook community will be tallied and a winner will be prized with a trip for two to the Calgary Stampede on May 7.