Fallsview brings the fun
The Niagara casino is moving beyond the games for its latest campaign.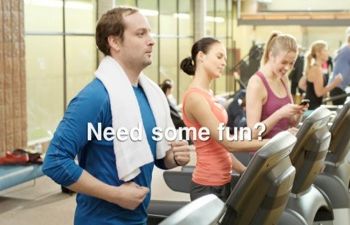 Fallsview Casino Resort is moving beyond the gaming floor and promoting the entire slate of entertainment options it has to offer with its new TV campaign "Need Some Fun."
With media by OMD and creative by Blammo, the campaign features four spots which show everyday people who could simply use a bit more fun in the lives. The first commercial, "treadmill" shows a man at a gym who face-plants in front of some ladies.
"This campaign is a fresh take on what we have done in past years," Kristin Vekteris, VP director of client services, Blammo, tells MiC. "The idea is that we are creating these relatable moments that people experience on a daily basis, and why they would want to visit Fallsview. In the past we focused on being lucky and this year we are focusing more on entertainment and needing fun. Because Fallsview is about more than just gaming. You can go there and go to a restaurant, go see a show."
Fallsview Casino Resort has a broad target of entertainment-seeking adults aged 35 to 70, says Vekteris, adding that the target should be able to relate to the actors shown in the latest spots.
"All the situations are relatable, in other gaming and casino ads you see over-produced people but these are people you can see yourself in," she says.
The campaign will run throughout 2012 during primetime slots on CBC, CTV , Global and Citytv.