IAB Canada launches RTB committee and event
Committee chair James Aitken tells MiC why the organization needed to dive deeper into the RTB space in Canada.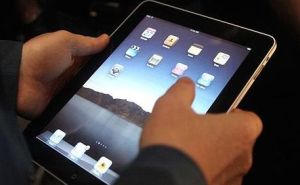 IAB Canada has announced the launch of a Real-Time Bidding (RTB) committee as well as a event covering the space on May 22 in Toronto.
The committee will be chaired by James Aitken, managing director, The Exchange Lab who tells MiC that IAB Canada wanted to dive deeper into the area to make it more of a hot topic with Canadian agencies.
"Canada hasn't caught up with the other markets in terms of using RTB," he says. "We estimate in the UK that 30% of display inventory is RTB, in the US it is somewhere around 20% and in Canada it is 2 to 5%. What we are finding in market is a lot of companies are outsourcing the RTB expertise outside of Canada. There is going to be huge growth in display advertising with the cannibalization of TV. We want to educate agencies as to the value of RTB and how it works, bring them up to speed in terms of understanding the data."
The RTB event, which is part of the IAB's X-Series, will feature talks from Micheal Rubenstein, CEO and founder of Appnexus and Jeff Green, CEO and founder of Trade Desk.