MediaCom Canada clients get first dibs on Xbox app opps
The deal includes pre-roll and interstitial video ads on newly-launched entertainment apps on the system.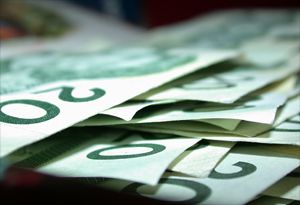 MediaCom clients including Mars/Wrigley, Expedia and Volkswagen will have exclusive access to pre-roll and interstitial video ads on new Xbox Live entertainment apps, such as MSN, TMZ and Rogers on Demand.
The apps, which feature video and interactive content ranging from family like Disney to adult such as UFC, launched in late 2011 with models ranging from pay-per-view to "freemium," where members of an app like Rogers on Demand get more content than people not signed up, Jeff Dickstein, solutions sales executive, gaming, Microsoft Advertising, tells MiC.
Ads on the apps went live earlier this week, says Jeff Thibodeau, VP, director of digital, MediaCom Canada.
"These ad opportunities are unique because this is the first time we have been able to offer ads on a non-traditional set top box," he says. "Xbox is shifting from gaming to more of an entertainment platform."
The exclusive deal for MediaCom Canada clients runs until June, says Thibodeau, who adds that spots on the apps are re-purposed creative from existing work but expects that to change within the next couple years.
"Consumers are no longer simply consuming video on television," he says. "They are watching content on video on demand, Netflix, tablets and mobile. This is another venue for consumers to watch video content. As the platform develops and scale becomes better, we will start to augment creative and make it more device-native. Commercials will be gesture-based as well within a year or two."