Internet ad spend hit $85 billion globally in 2011: GroupM
Facebook was the top publisher for the year in Canada, according to the yearly report.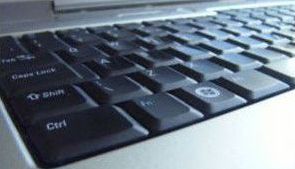 GroupM has released its This Year, Next Year: Interaction 2012 study, which details both how much money is being spent online, and how consumers are spending their media usage time.
According to the report, global internet ad spend hit $84.8 billion in 2011, marking a 16% increase over the previous year, and accounting for more than 17% of all global measured ad spend.
North America led the world in terms of digital ad spend, with an estimated $34.5 billion, Asia-Pacific came in second with $24.8 billion and Western Europe was third with $21 billion, according to the study which draws information from data supplied by GroupM parent company WPP's worldwide resources.
The study predicts that in 2012 global digital ad spend will reach $98.2 billion, marking a 16% increase over 2011.
According to the study, Canadian adults were spending 1.61 hours a day online in 2011, 4.43 hours watching TV, 87 minutes reading print media and two hours listening to the radio for a total of 8.9 media usage hours per day.
In 2012, all platforms of media usage are expected to dip, except online, which is projected to rise in use by seven minutes to 1.68 hours per day, according to the report. TV is predicted to take the biggest hit, dropping by 10 minutes of use per day in Canada.
The report also lists the top websites, publishers, most-Googled terms and fastest-rising search terms for 2011. The results are below.
Top 10 websites for 2011 in Canada (by impressions):
1. Google.ca
2. Facebook.com
3. Live.com
4. Youtube.com
5. Google.com
6. Wikipedia.org
7. Yahoo.com
8. Msn.ca
9. Kijiji.ca
10. Blogger.com
Top 10 publishers for 2011 in Canada (by impressions):
1. Facebook.com
2. Microsoft sites
3. Yahoo! sites
4. Google sites
5. eBay
6. CTVglobemedia
7. Canoe Network
8. The Weather Network Meteomedia
9. Yellow Pages Group
10. Postmedia Network
Most Googled terms in 2011 for Canada:
1. Facebook
2. YouTube
3. Toronto
4. You
5. Google
6. Hotmail
7. Weather
8. Kijiji
9. Games
10. Yahoo
Fastest-rising Googled terms in 2011 for Canada:
1. Minecraft
2. Canucks
3. Netflix
4. Facebook
5. Google Translate
6. NHL
7. Twitter
8. Canada Post
9. Kijiji
10. Shaw (media)