Dissecting 'Reasons Mommy Drinks'
Lyranda Martin Evans from KBS+P and Fiona Stevenson from Procter & Gamble on how their blog became a testing ground for engaging in the digital space.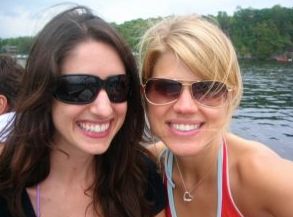 Motherhood isn't all peaches and cream, and sometimes, all mommy needs is a drink.
Reasons Mommy Drinks is a parenting blog spoken in the third person by Lyranda Martin Evans, creative director at KBS+P and Fiona Stevenson, category brand manager at Procter & Gamble, listing the pangs of mommy-hood and the alcohol remedy to cure all.
Last year, the two industry members (who have been best friends since high school) got pregnant at the same time and decided to embark on something of a personal challenge while on maternity leave. They recognized the thousands of parenting blogs on the web, and decided to differentiate by using a comedic voice that speaks of the truth about motherhood. Every other day, they post motives behind mommy's inclination to drink, from her losing hair to having to deal with baby's constant runny nose.
Since its creation last fall, the blog has received close to 54,500 hits from more than 50 different countries. Stevenson tells MiC that not only has this been a personal challenge, but also a learning experience of the digital space and how social media plays a role in creating awareness without a marketing spend.
"We did it all through social networking," says Martin Evans. "Following other blogs, engaging with key influencers in the mommy blogosphere, as well as providing key content that women want to be engaged in. Because it's a pull medium, women must want to click the 'like' button and want to comment on your blog."
Stevenson concurs, adding that as a marketer, she has always digested theory on digital and how the landscape is constantly changing, but that by being able to fully immerse herself in the space, she has gained hands-on experience and a real understanding of the mechanics behind it.
"We recognized the importance of giving this blog a unique voice, and having a point of difference. We carved out our formula and what we wanted to be and then stuck to that equity that we created and stayed consistent with that," she says.
Each blog post is kept short, because Stevenson says they recognize moms don't typically have time to indulge in long reads. "We want to be that guilty pleasure. I think we really stuck to that and that's where our content has really resonated," she says. "You can try to be really strategic, follow a lot of bloggers and leverage your social network, but I don't think you get those return visitors or advocates if the product isn't strong."