2012 CMDC Conference gets major makeover
The event is getting a new location and format to match the ever-changing marketing world.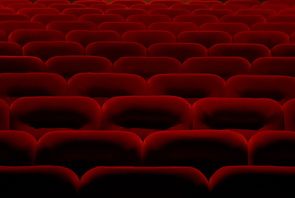 With a brand new location at the TIFF Lightbox and a revamped format, this year's Canadian Media Directors' Council Conference (CMDC) aims to reflect the realities of the ever-evolving marketing landscape.
"We wanted to change everything because media as an industry is transforming at an accelerating rate," said CMDC executive director Janet Callaghan in a statement.
The new format is also meant to match the conference's theme, "New Voices, More Choices."
"We are in a very challenging period," added Callaghan. "With so much choice available, and as consumers continue to redefine the marketing relationship by bringing their voice to the conversation, the big questions for communications professionals are how to best gain access to their target audiences, and simply, how to keep in step with the pace of change."
This year's conference, now being held in late April instead of March, will span two days, with the first evening featuring a VIP dinner and opportunities for industry pros to relax and network. Jonah Lehrer, columnist and author of Imagine: How Creativity Works, will speak at the dinner.
Day two of the conference will mark a return to the tradition for which it is known, as leading industry thinkers and commentators weigh-in on issues facing the industry.
Among this year's guests are Salman Khan, founder of the world-renowned online education platform the Khan Academy, media economist Jack Myers and Creative Realities CEO Paul Price.
Panelists Dave LaFond, president, Proximity Canada; Jason Tafler, Chief Digital Officer, Rogers Media; and Rick Murray, president, Edelman Chicago will tackle the issue of who is leading the digital agenda.
The conference takes place April 23 and 24 at the TIFF Bell Lightbox.