E! unveils launch date for new spring slate
Season seven of Keeping up with the Kardashians and the launch of Mrs. Eastwood & Company kick off in May.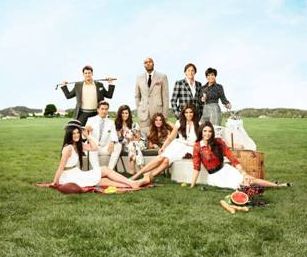 E! has announced  the launch date for the new season of Keeping Up with the Kardashians as well as the launch of Mrs. Eastwood & Company.
The seventh season of the Kardashian show premieres on Sunday, May 20 at 9 p.m. The 18-episode season follows the family as Kim gets closer with the clan following her divorce, and Kourtney and Scott prepare their son for the arrival of a little sister, according to a release.
Following the Kardashian premiere is the new show from Clint Eastwood's wife, Mrs. Eastwood & Company, at 10 p.m. The show follows Dina Eastwood and her daughters, Francesca and Morgan.
Advertising and sponsorship opportunities on the spring shows are available, according to a Bell Media representative.