Fashion Television suspends production
The show will continue to air in repeats on CTV and Fashion Television Channel.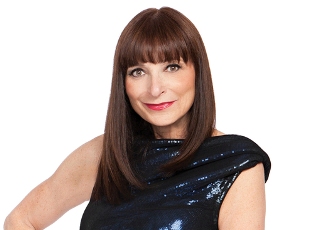 Bell Media has confirmed that production has been suspended on the iconic Fashion Television.
Bell Media VP communications Scott Henderson also confirmed Wednesday that 10 positions have been eliminated.
Host Jeanne Beker broke the news to the Twitterverse with a tweet that Wednesday was the last day of production.
"So surreal! This dream is over. After 27 glorious years, FT production ceased today. So sad to see some of my closest colleagues move on," Beker wrote.
Henderson says that Beker will stay on to evolve the brand with work on new digital and television projects.
Of her next move, Beker tweeted: "But life's about change! We have to embrace that. NEW dreams now. Looking forward to working with Bellmedia + evolving the FT brand."
Henderson also said that the series will remain on the air, continuing with encore episodes on CTV and Fashion Television Channel.
From Playback Daily